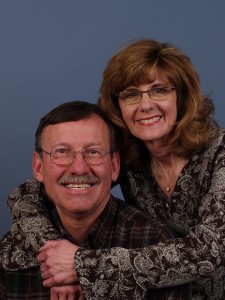 John Obrecht
John was born in Arapahoe County in Colorado on May 21, 1950. He graduated from Cherry Creek High School in 1968 then attended Rockmont College which is now Colorado Christian University and graduated in 1973. John had been associated with Camp Id-Ra-Ha-Je in Bailey for 39 years. He was Assistant Director for 10 years and the Executive Director for 27 years and finished by working on the Scholarship Foundation.
John left Camp in 2012 and found himself ministering to the people he had built relationships with over the past 39 years in the Platte Canyon area. He discovered that he loves the people in the Bailey area and enjoys ministering to them. John has been on the Platte Canyon Volunteer Fire Department for 37 years in which he was the Chaplain for seven years and leads a bible study at the firehouse once a week. He is a member of Platte Canyon Chamber of Commerce.
In October of 2011, John started helping with the food pantry at his home church, Waterstone Community Church. While working with his churches food pantry he saw the importance of helping the poor and needy. He started working with a food pantry in the Bailey area in February of 2012. In June of 2012 he took over this food pantry and changed the name to LifeBridge in November 2012.
Lindy Obrecht
Lindy was born in West Covina, California on September 19, 1954. She graduated from San Marino High School in San Marino, California. After graduating from High School she attended Rockmont College where she and John met and fell in love and eventually married in March 1974.
She was on staff at Camp Id-Ra-Ha-Je from 1973 to 2012. She was involved in a number of different jobs ranging from cook, housekeeper and managed the camp store for 23 years. Most of the years were busy raising her and John's 3 children, Jonathan, Jenny and Joe. After leaving camp, she became involved in her churches food bank ministry and the Lord began stirring her and John's hearts to help the poor and needy. They sought the Lord and LifeBridge was born. The goal of LifeBridge is to "bridge the gap" during difficult times until people can get back on their feet again.
She works part time at Sudz, the local Laundromat in Bailey as an attendant. She attends CBS (Community Bible Study) and helps with AWANA in one of our local churches.
She is involved in her grandchildren's lives and watches them whenever she can.